Toronto Transit Commission - ttc.ca


BRANDING
WEB DESIGN
UX/UI
GRAPHIC DESIGN
MARKETING
2014 — 2017
In June 2014, I joined the Customer Communications department to work on
ttc.ca
and other design projects.
Here, I successfully lead UI/UX projects - as well as regular maintenance, content creation and management - on ttc.ca.
Shortly after, I was added to the newly formed Design and Wayfinding department. The first true in-house design team in TTC history – where we worked to strengthen the brand in support of the corporate Five-Year plan. Other projects included wayfinding, map design, annual reports and marketing campaigns. Most recently, I managed all the design requirements associated with the implementation of PRESTO within the TTC system.
TTC Brand Guidlines - Graphic Design, Art Direction, Branding

See the PDF package
TTC Digital - Web Design, UX, UI, Branding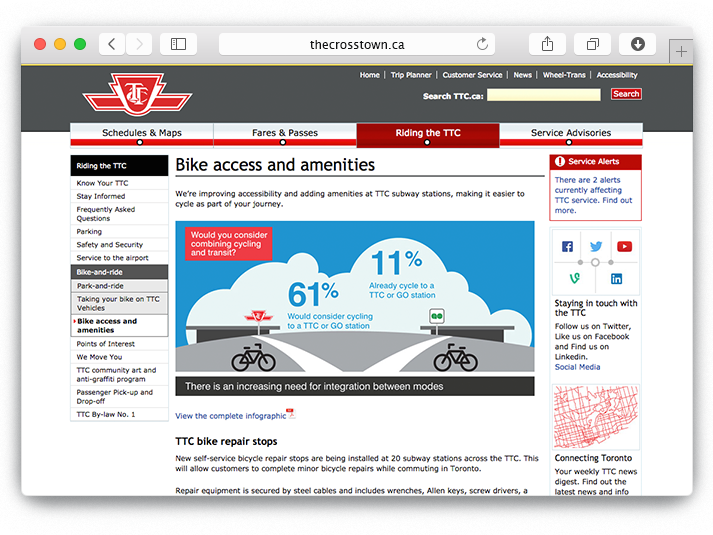 TTCshop.ca -
Visual Design, Graphic Design, Marketing